Wall art, wooden wall flower
Wooden wallpiece
The client (a photostudio in Amsterdam) read an article about my custom designs and wall art, in EH&I (a Dutch interior magazine) and decided that he would like to have a piece of wall art similar to the 3D sketch in the article.
Wall art assignment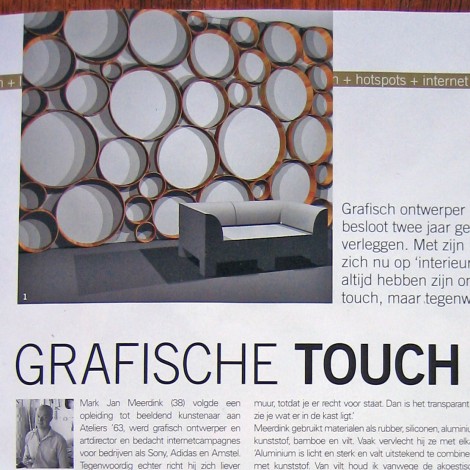 The material and depth were agreed upon and I came up with this design. The diameter is about 2,5 meters. The client liked my proposal so I made and installed it. The 'rose' is carried by a circle of aluminium pipes that are drilled into the wall.
Functional and artistic
The wall flower was intended to be a functional piece (carrying / storing magazines and winebottles) the client loved it and decided not to fill it. I agreed.
Design assignments
On assignments like these the client and I have a first meeting to discuss possibilities. I will make a design proposal with a price-quote. When we agree on those, I produce and install the piece.
Contact me with any questions about custom-design or wall art you might have. I consider this sort of commission to be a sculpture assignment. Let's set up an informal first meeting to see what i can do for you, you stylish devil.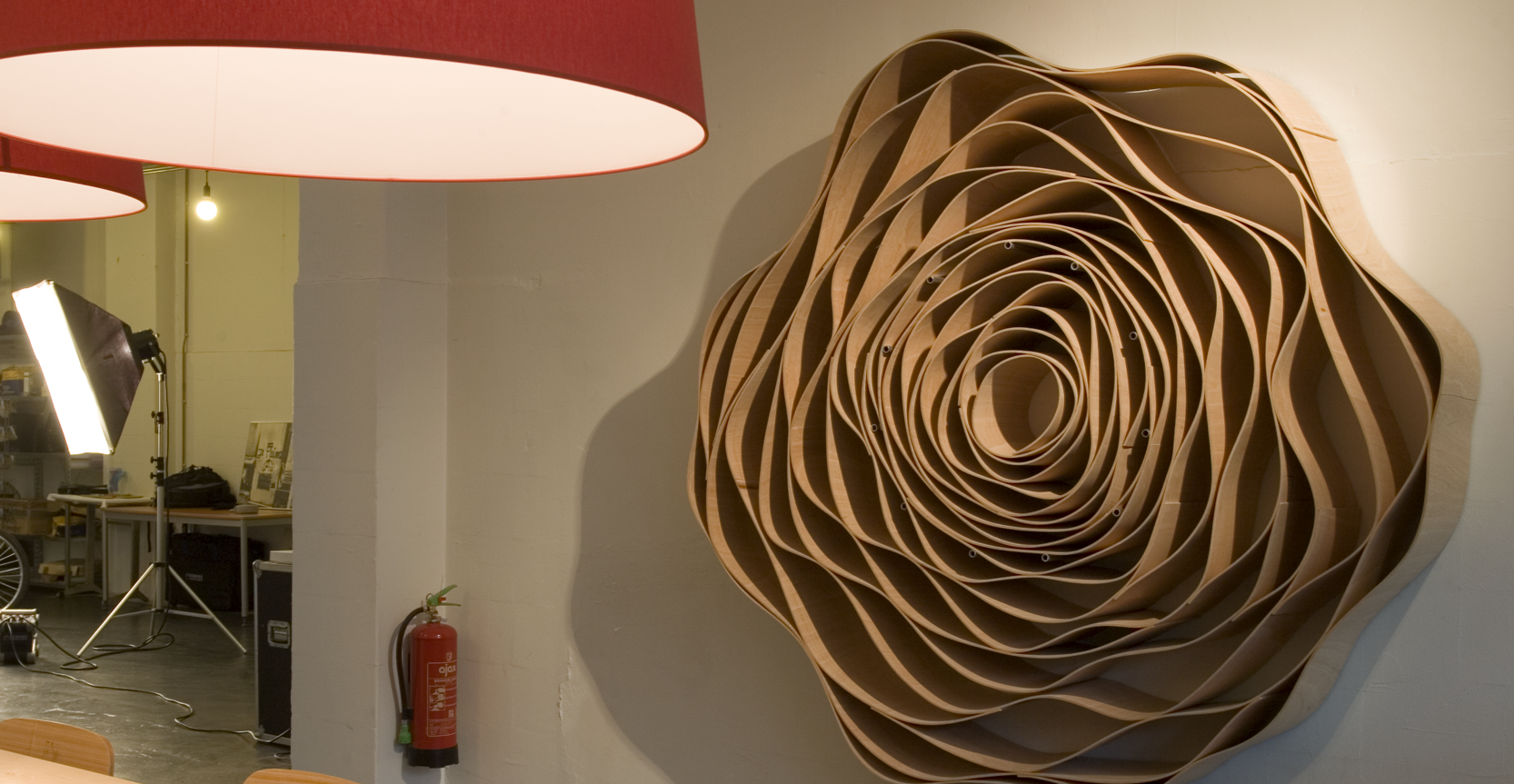 ---