Architectural wall art
Site-specific wall sculpture
Handcast plaster discs in a nailgrid. Architectural wall art assignments like this are conceived in close consultation with the client/buyer. The plaster itself is coloured, the colouring is 'deep'. The plaster discs are handcast; no disc is the same, the grid is tight, I love that combination. The discs have a hole in the middle and are held in place by nails that are driven into the wall. The result is a unique tactile 3D wallpaper.
Design multiple
The grid and colourscheme are based on your wishes. Consider this to be kind of a sculptural design multiple; the setup is my work, your wishes determine the outcome. My background is in contemporary sculpture (Ateliers '63) the art world feels a lot more restrictive to me than the design world. I love feeling free to offer this sculpture as an everchanging; often differently executed piece. No limited editions with serial numbers. The only no-no is randomness, and purple.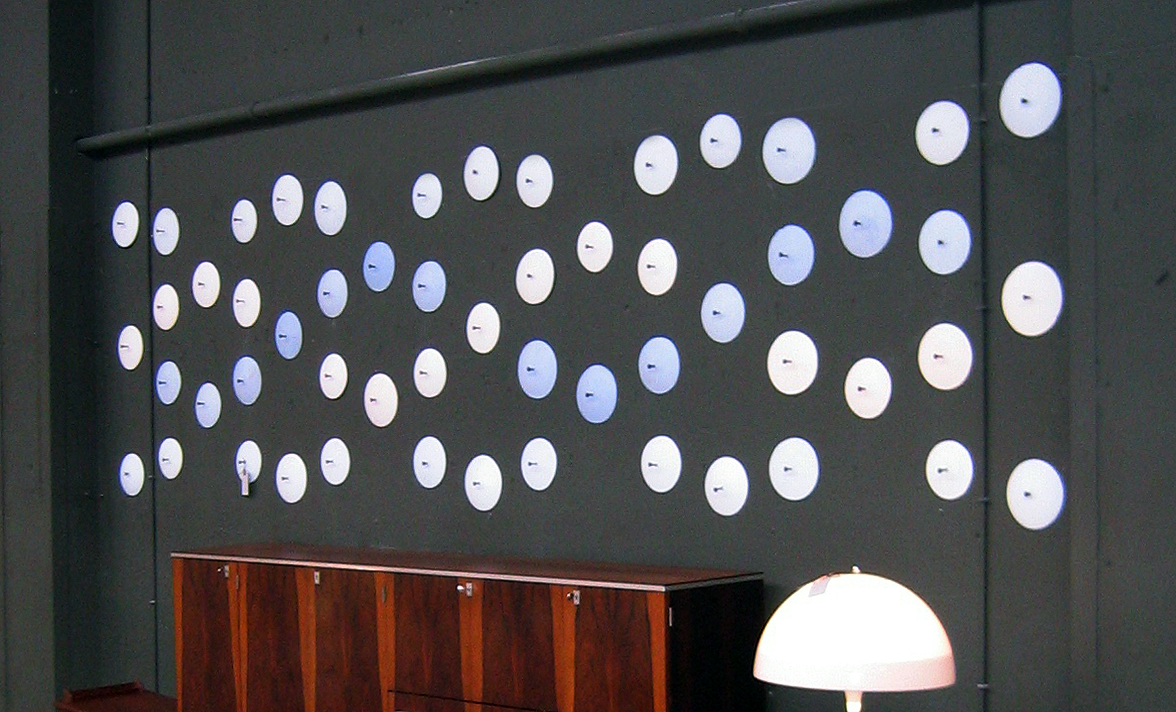 Your wall art disk-piece could be fiery orange
Above you can see photos of a blue and white piece, yours could be yellow and red or a tranquil mix of greens. Wall to wall / floor to ceiling or a 'condensed' disc "painting". The choice is yours.
Order a made to measure 'wall art' disk piece
Contact me to set up a first informal meeting, if you are interested in having a sculptural piece of wall art made exclusively for you.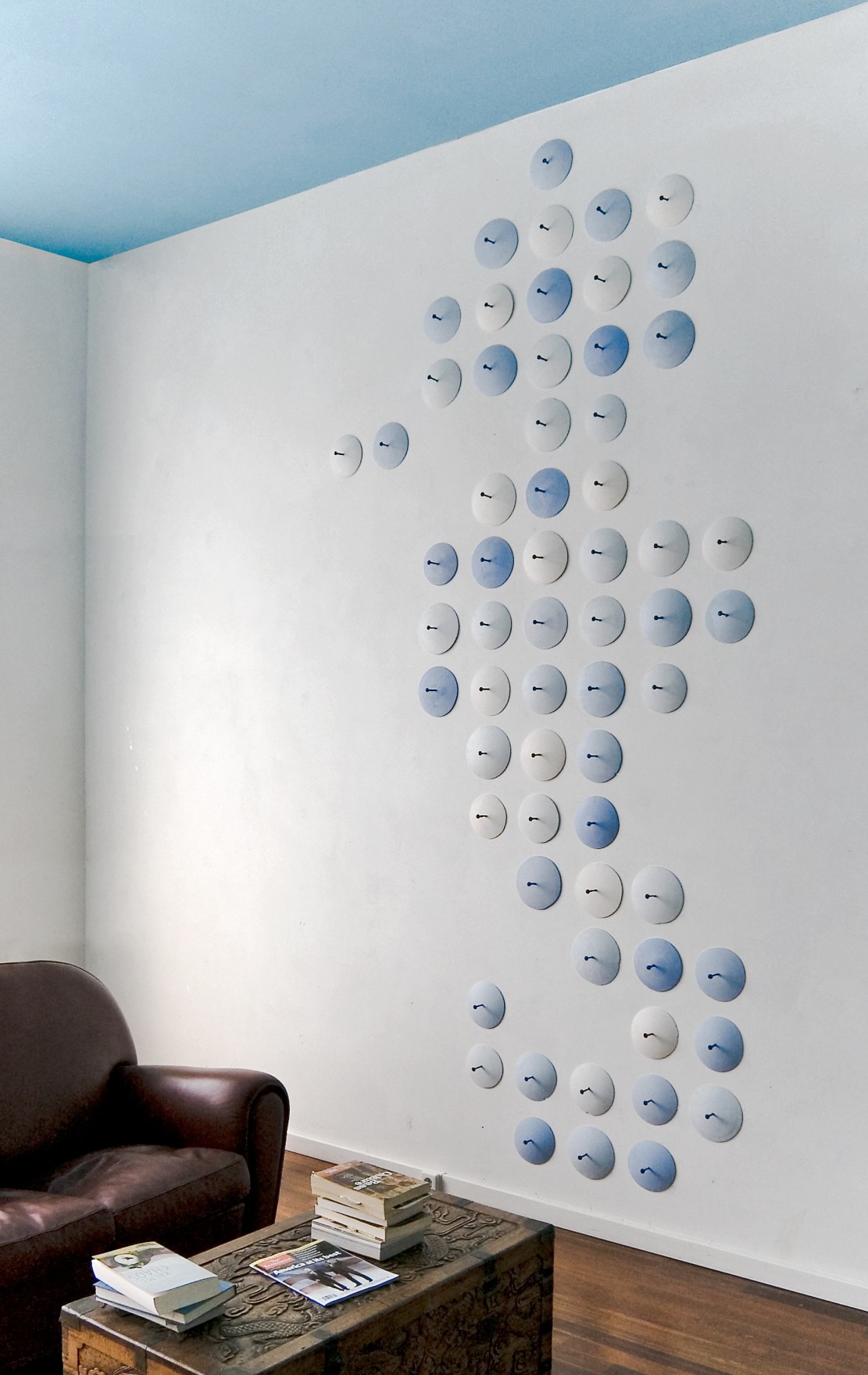 ---