Interior design for boutique 'Festen'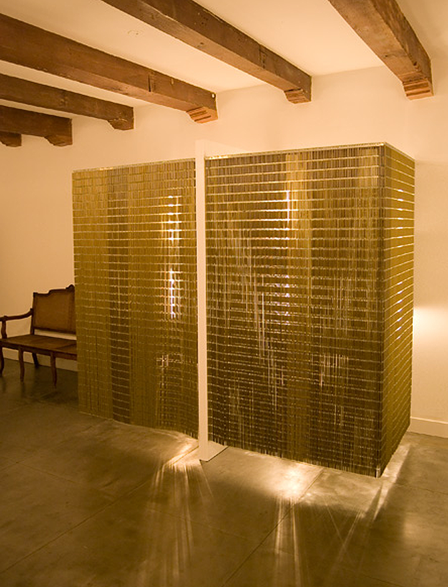 The hanging dressingrooms were the style defining element. After my first proposal, the client asked me to do the entire interior design for fashion boutique Festen (mainly Danish designer clothes)
The owner liked my style and basically gave me 'carte blanche' The only thing that worried her were the fitting rooms. The double row of beaded curtain is just transparent enough to see that a fitting room is occupied. It is not a door with a lock on it though.
I had an exciting moment (those beaded curtains being the central element) when she asked a good friend to try something on, and (without either of us asking her anything) the girlfriend told us she was kind of exited to strip in such strange surroundings. Problem gone.
Stainless steel floor and clothing racks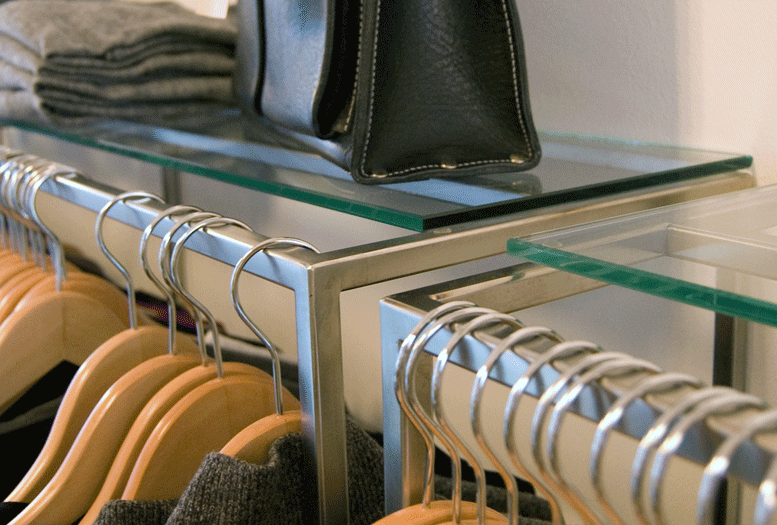 Custom made items
A list of items I designed to for this knightly yet female interior design.
– 'Floating' beaded curtain dressing rooms, the 'style defining' element.
– A bare steel floor
– Custom-made stainless steel & glass clothing racks.
– a beaded counter table
– Lamps are custom-designed.
– Items like a beveled logo, a two-sided open/closed sign and a custom roomdividing screen.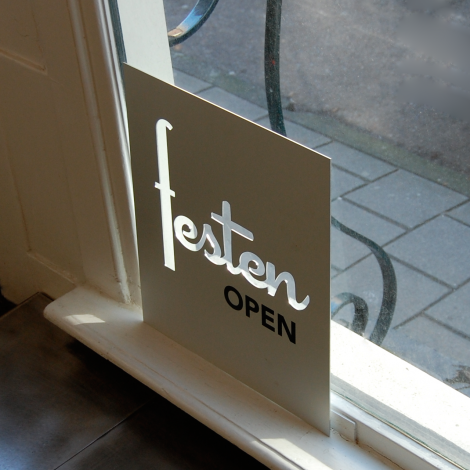 Working with what is allready there
Interior design in existing shops, homes and offices. I prefer working with what is allready there (as opposed to starting from scratch)
In this case that were the heavy wooden beams and the steel floor ( it was painted rusty brown) I sanded of a small part, into bare steel, and decided to make the interior design for this women's store knightly; heraldic, the female version.
I am very glad the client agreed to my first proposal. The mix between scandinavian designer fashion and and an interior design that felt slightly like a castle turned out to work fine.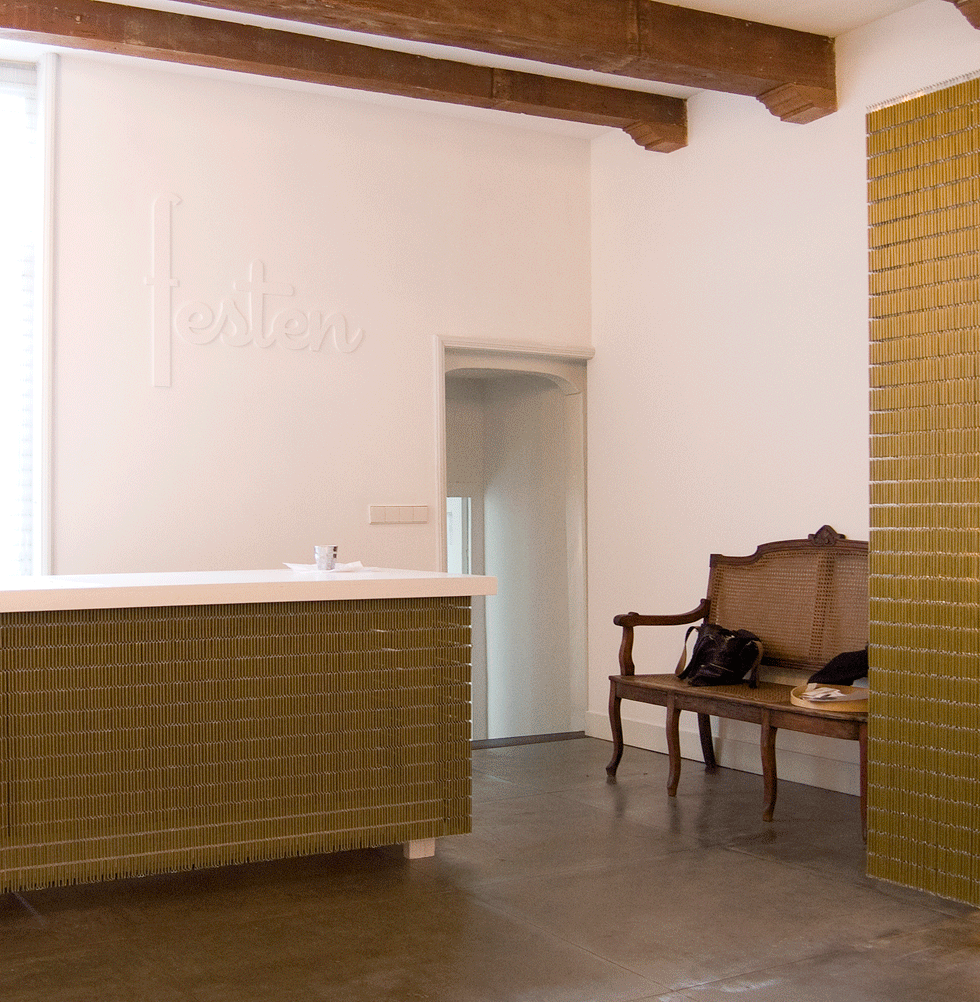 ---