Sexy chimney design; decoration deluxe
Sexy chimney decoration
The chimney om our deck needs some designer love, can you make us a proposal? This client is a family of three with a fantastic house on the Amsterdam canals. They wanted an artpiece that was not too abstract; that would fit in with (or not totally stand out from) the rest of their deck. I decided to look for something that referred to a traditional plant climbing rack, with something extra. After some back and forth with examples and tests, this is what I made for them. This is the kind of assignment that i love most; a custom design assignment.

A stainless steel wire grid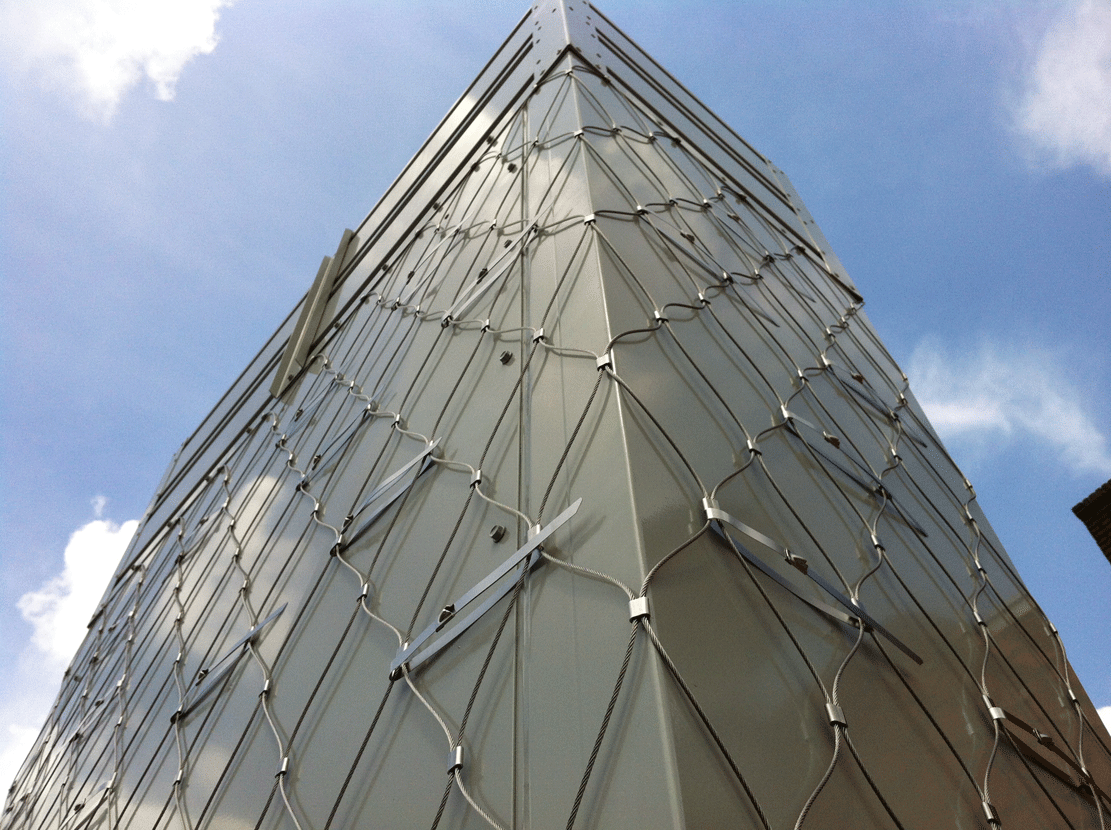 is stretched around the powder-coated steel chimney. The second grid is made of stainless steel tie-ribs. Its function (next to adding sexy-ness..) is being a buffer between the chimney and the so-called web-net; preventing clicking when the wind blows and allowing for easier growth of the plant that is going to climb this grid  (it adds some space between the web and the chimney).
I love combining industrial with 'handdrawn'
The stainless steel 'stocking' that is made to measure in Switserland is combined with the tie-ribs that I myself weave in. I am happy with the result and so is the client. Although I focus on interior objects, I love coming up with designs that are weather and/or idiot proof.
You can hire me
to have a look at your space/shop/home/office and come up with attractive (functional) design additions, solutions and decorations. Please contact me with any questions you might have. The first meeting is for free.
Client quote:
Our new home on the Amsterdam canals had a big shiny white chimney on the deck that seemed out of place. I wanted the colossus to become part of our romantic roof garden. I knew Mark as a designer of applied art and asked him to come up with an idea.
My only fear was that his proposal was going to be too 'arty'. Mark was open to our suggestions and comments. We are very happy with the result; the chimney blends in with the rest of our deck. Only after a second look you realise that this is a very exclusive yet functional piece of art.
Lennaert Posch, Amsterdam
Decoration deLuxe, I love this combination of form, function and 'wildlife'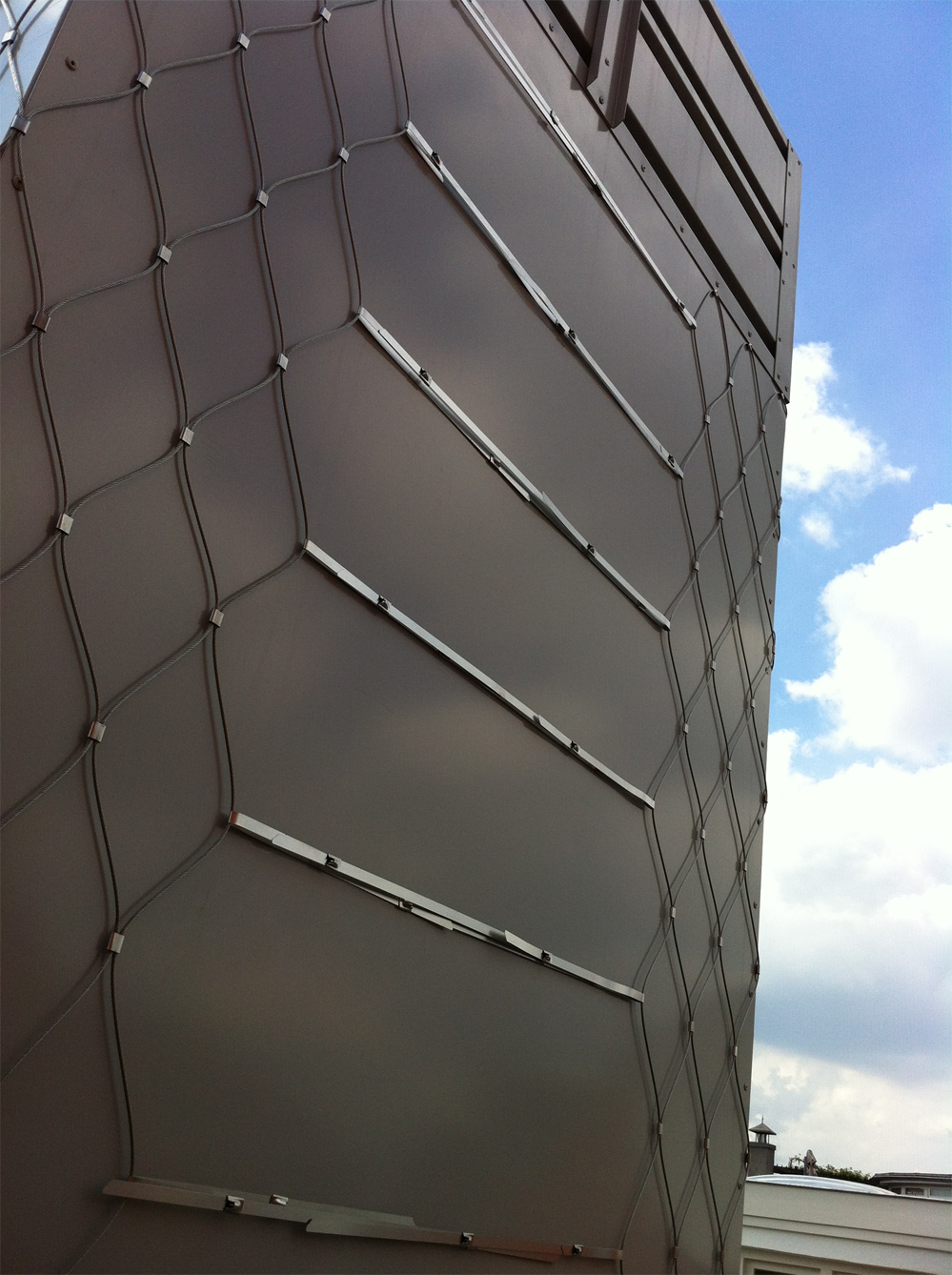 ---