Floating roomdivider; magazine screen Cover
Magazine covers are little pieces of art. Vogue, Wallpaper, I-D, National Geographic, Frame, V magazine, Wired, GQ, Esquire, to name a few. We store the nicest ones on a stack or in a box. Which is a shame because then you don't see those covers.
I have come up with this solution: roomdividing magazine screen Cover; a screen that shows magazines face-up. Cover is a made to measure aluminium frame that hangs on stainless steel wires. Now you can store, flaunt and read all your favourite magazines at the same time.
Cover is an exclusive and very personal roomdividing screen that you can adapt as it suits you. When you are tired of a magazine you replace it with a new one. Cover is as glossy, hip or serious as you want it to be.

Vertical reading table and acoustic barrier in one.
Hang Cover on your wall as an editable painting or let it float in space (hanging from the ceiling). Cover is ideal for partitioning large (office) spaces. You can pick up magazines to read. Make Cover as hip, classy or glossy as you want.
Background:
Communication agency Fellows asked me to brighten up their entrance. Two darkgrey filing cabinets functioned as roomdividers, separating the entrance from the office. The cabinets darkened the entrance considerably. When I found boxes with magazines in their cellar, I decided to switch the two.
I came up with this frame to flaunt their favourite magazines and provide a light partition between entrance and office. Visitors can use the screen as a vertical reading table. When the filled frame turned out to be acoustically dampening too, I decided to further develop it and named it Cover.
Office update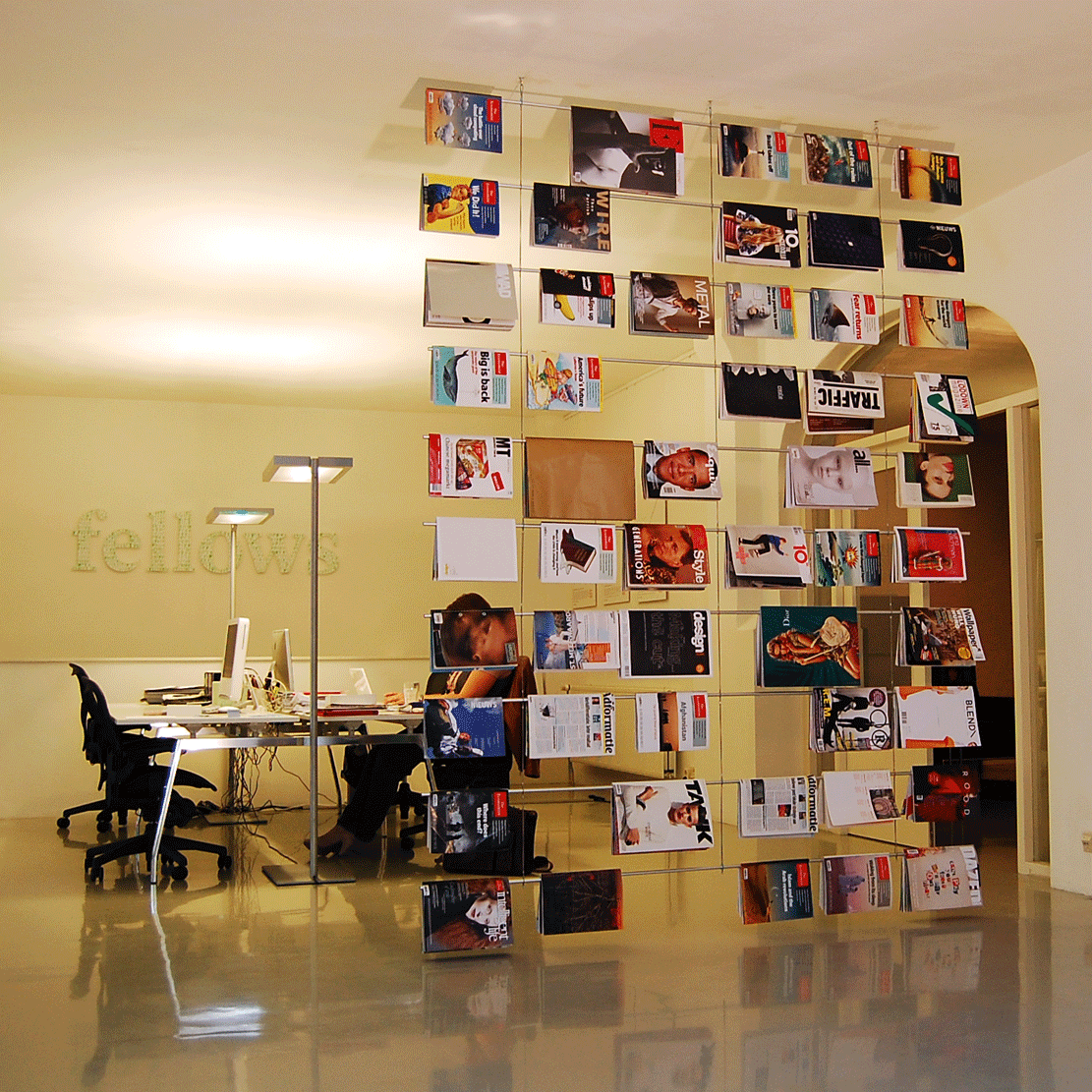 Client quote:
We asked MJM to think about updating our entrance. This custom designed roomdivider brightened the place up, added a vertical reading table and improved acoustics. We are very happy.
Peter Boots, partner Fellows
Other customers include:
Sanoma media, Bulvano, WTC Rotterdam, Mirabeau, HoyHoy, Aegis media (pictured)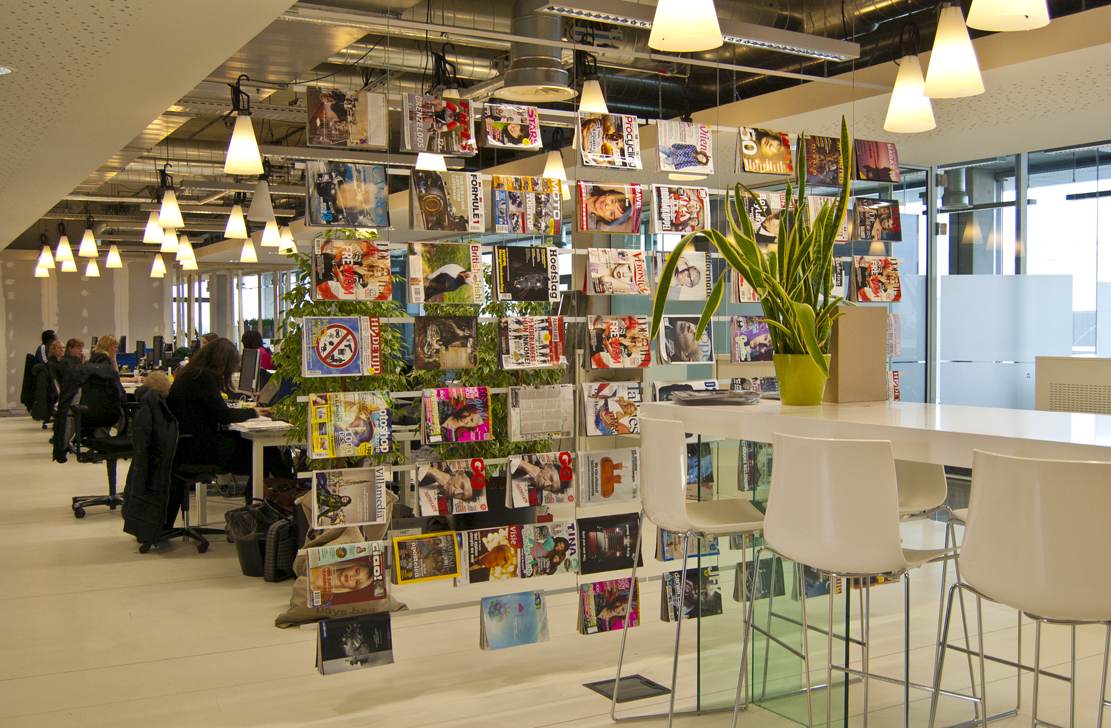 Order magazine screen Cover
Cover is made to measure and installed on the spot. Delivery period is 10 workdays. Feel free to contact me for more information or a pricequote, Mark Jan Meerdink
View and download Cover sizes and prices pdf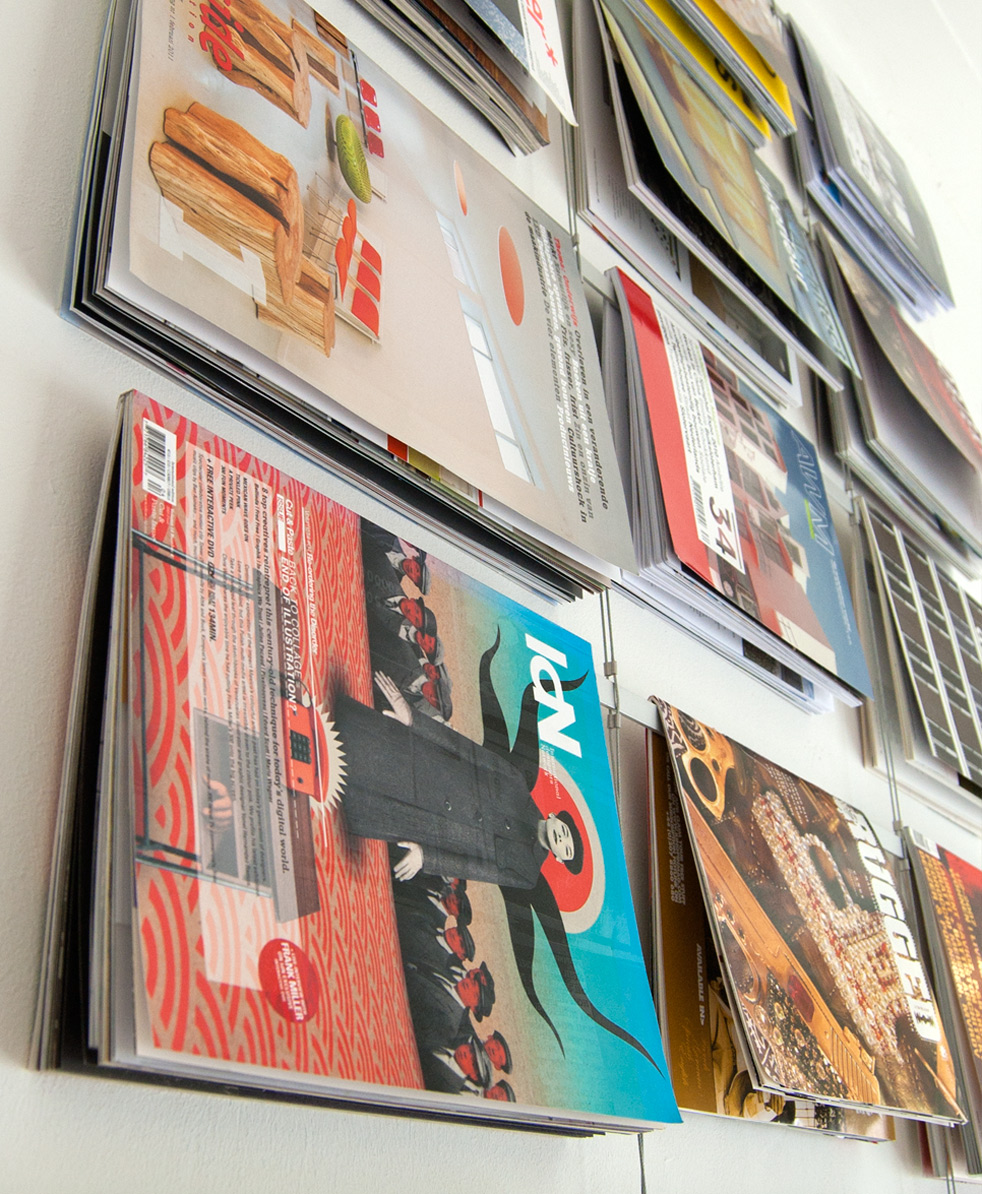 Width/height, custom made roomdivider
The minimum width is 3 magazines; 90 cm wide. The next size is 120cm (4 magazines) then 150, 180 etc. The height is is measured in steps of 29cm. Contact me to make an appointment, I will give you an exact price before you order.
Magazine screen Cover for World Food Programme offices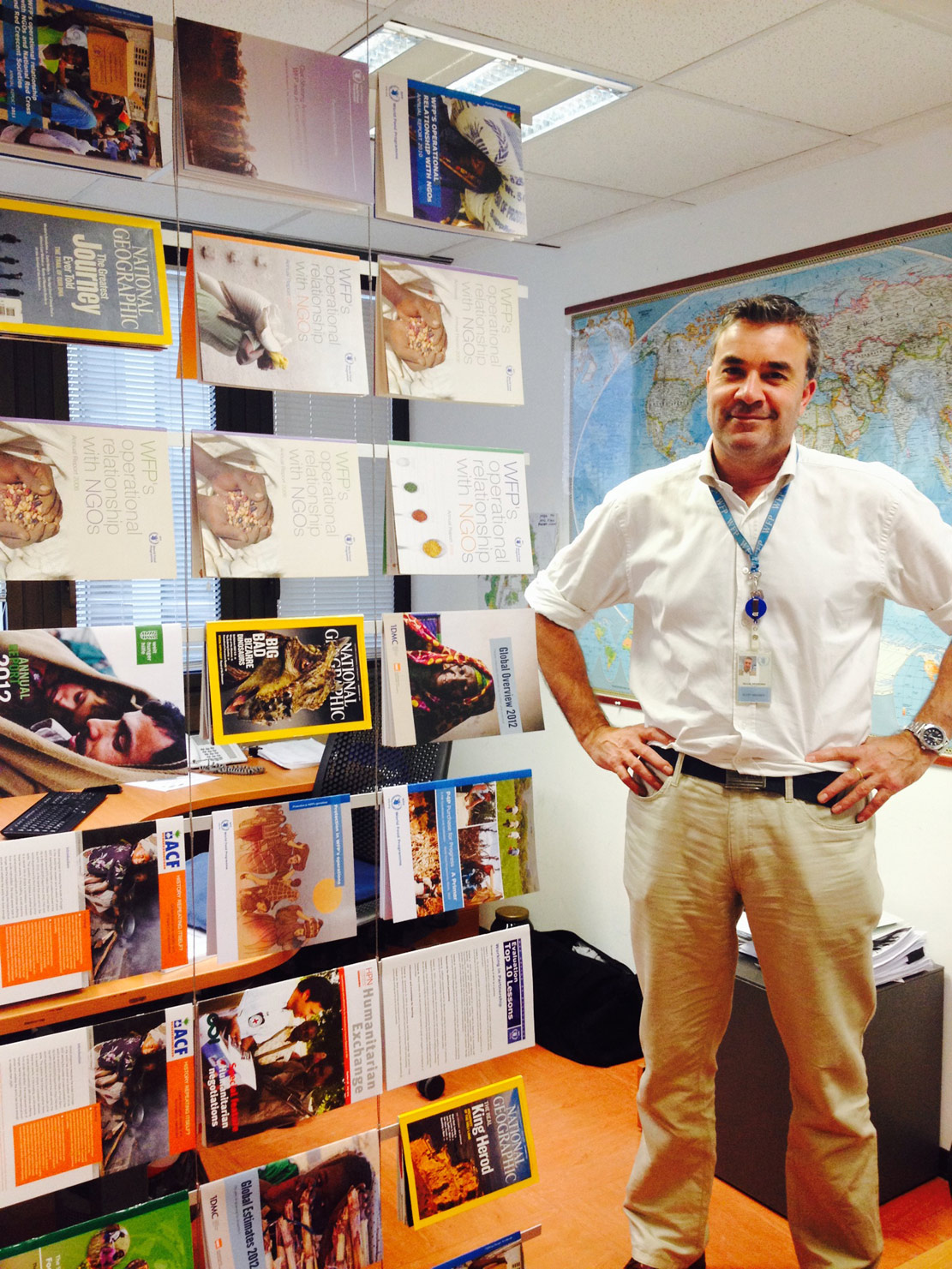 Full disclosure: this client is my brother
Just installedSave
Save
Save
Save