mirrored wall
Client

Can you come up with asolution to make my bathroom more contemporary and exciting? I have had that mirror for ages, the lights are not bright enough. I like the tiles, and would like a mirrored wall, but that is too expensive and I would lose the lights. Can you think of something else?
Mirrored wall
Lately I have started to work under the name DirtyZen for projects like this. I think it describes the process well. I have a good look and determine what the minimal adjustment with maximum impact. Built around what is allready there. Coincidence and randomness play a large part; I love a the bamboo-like pattern emerging from the groutlines under the mirrored tiles. Using generic pre-cut mirrored tiles makes it a 'light intervention'. Up in a day.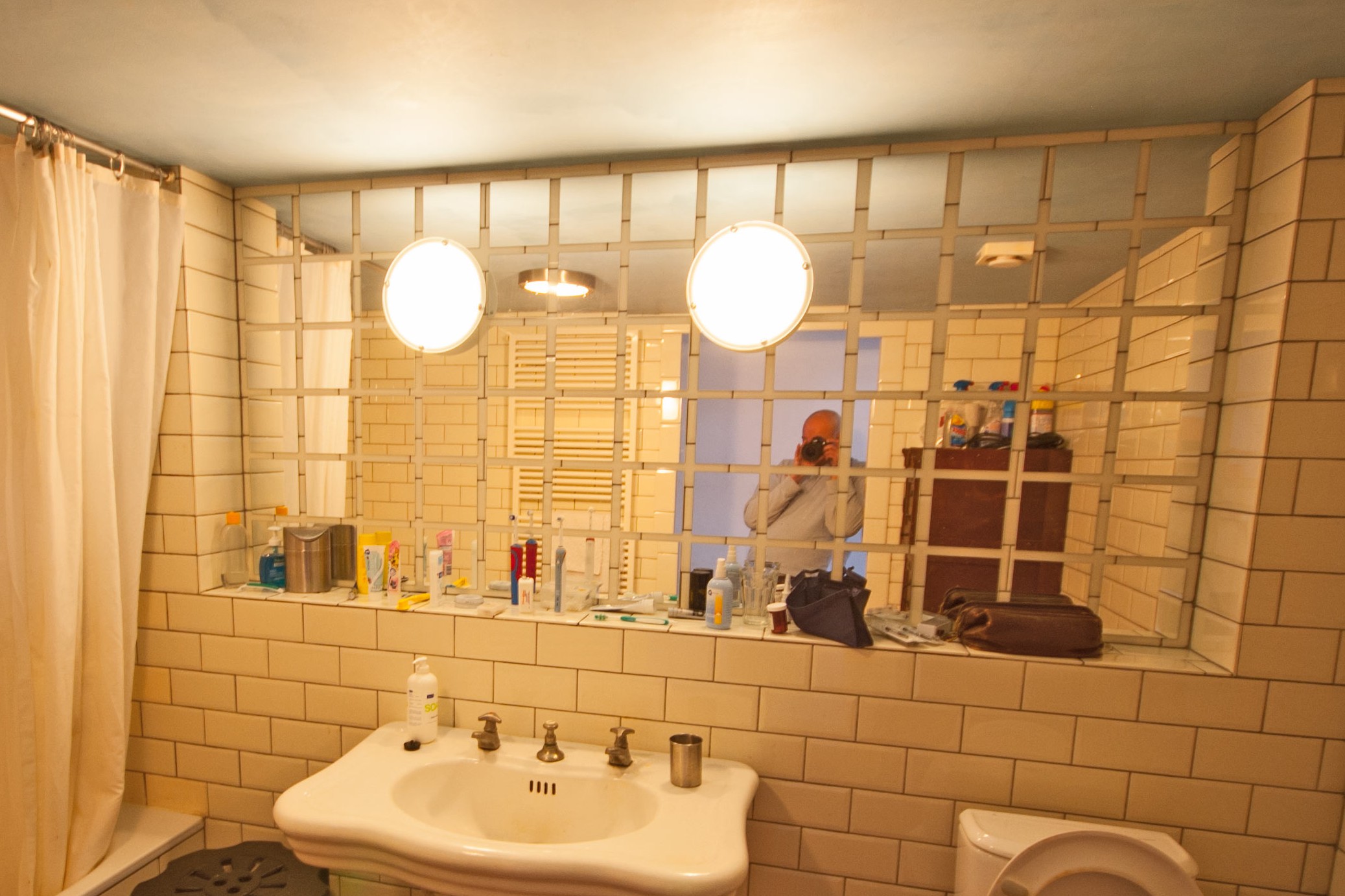 Constructie
The design work is in the idea and the pattern; I determine the best size for the tiles and grid. I design a construction method that makes installing (and cleaning) fast and simple. The result is more exciting and less expensive than your middle of the road mirrored wall.
The big round lights are Gamma-hacks from lights that were allready lying around. I love doing that sort of thing too.
Watercut
On the right you see a 3D scetch for a pattern of watercut mirrored tiles. A bit fancyer and a lot more expensive. The pattern (my design) is still 'available for other solutions.
Save
Save