Handmade graphic design
'dirty' exclusivity
Constructed artwork. Graphic design with actual weight. I have found a way to mix the things I love most: graphic design and actual material. Handmade graphic design.
I was in a clean white bar with purple lighting, and chairs in a neat row. The uncomfortable couch had pillows embroidered with the word glamour in glass diamonds. That scene inspired me to make Crap.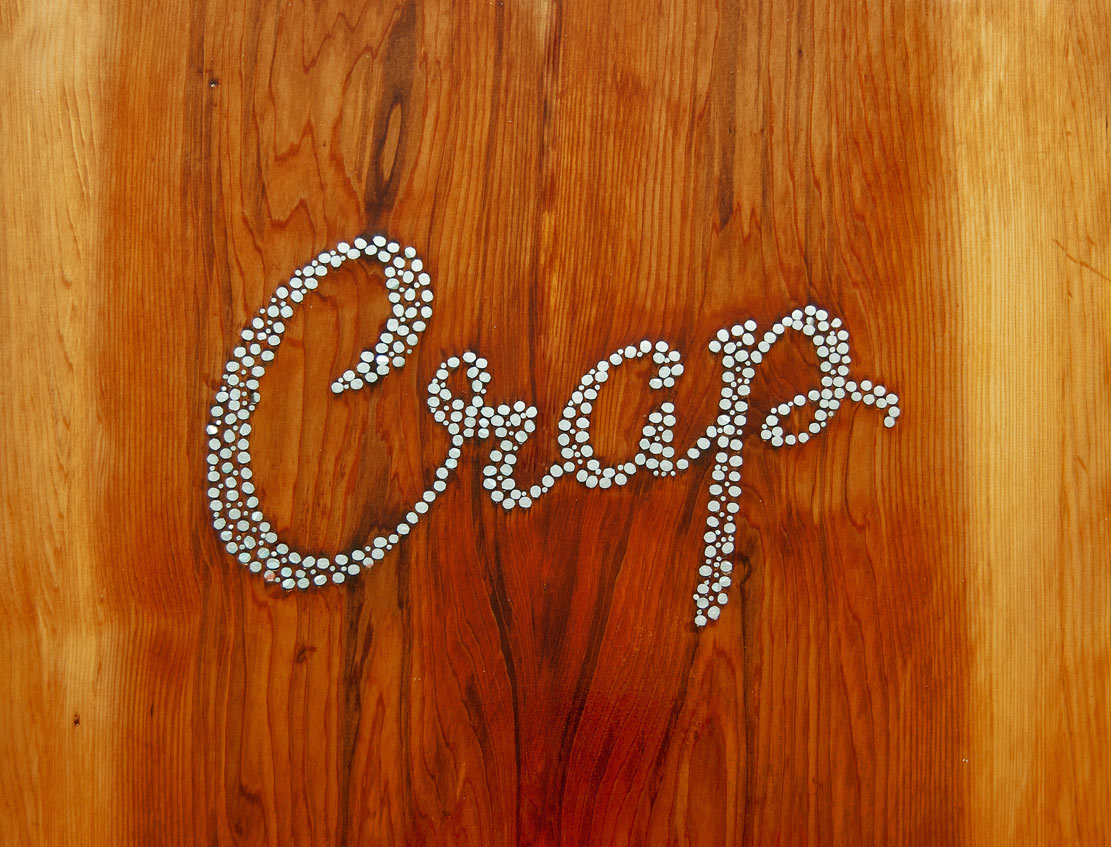 Handmade graphics
You can hire me to make one-off soulful handmade graphic design and constructed images. For artwork; book covers, illustration, album covers or actual signs, cover art, real 3D graphic designs.
Tangible, handmade graphic design with flaws, shadows, dirt, rust, decay and beauty. Life with an extra cherry on top. A nice mix of randomness and planning.
Illustration de Luxe
I am thinking shop exteriors, tables, signs and wallcoverings. For the photographed version: record sleeves, artwork and illustration.
Wood and nails now,
Dust, melting ice, frozen fat, rubber bands, flowers, and dried paint, later.  Combined with attractive shapes cut from steel, clay or marble and hand constructed type.  I love combining everyday 'stuff' into soulful attractiveness.
Doormat
40x60cm PP doormat, limited edition.. Ships worldwide for €400,-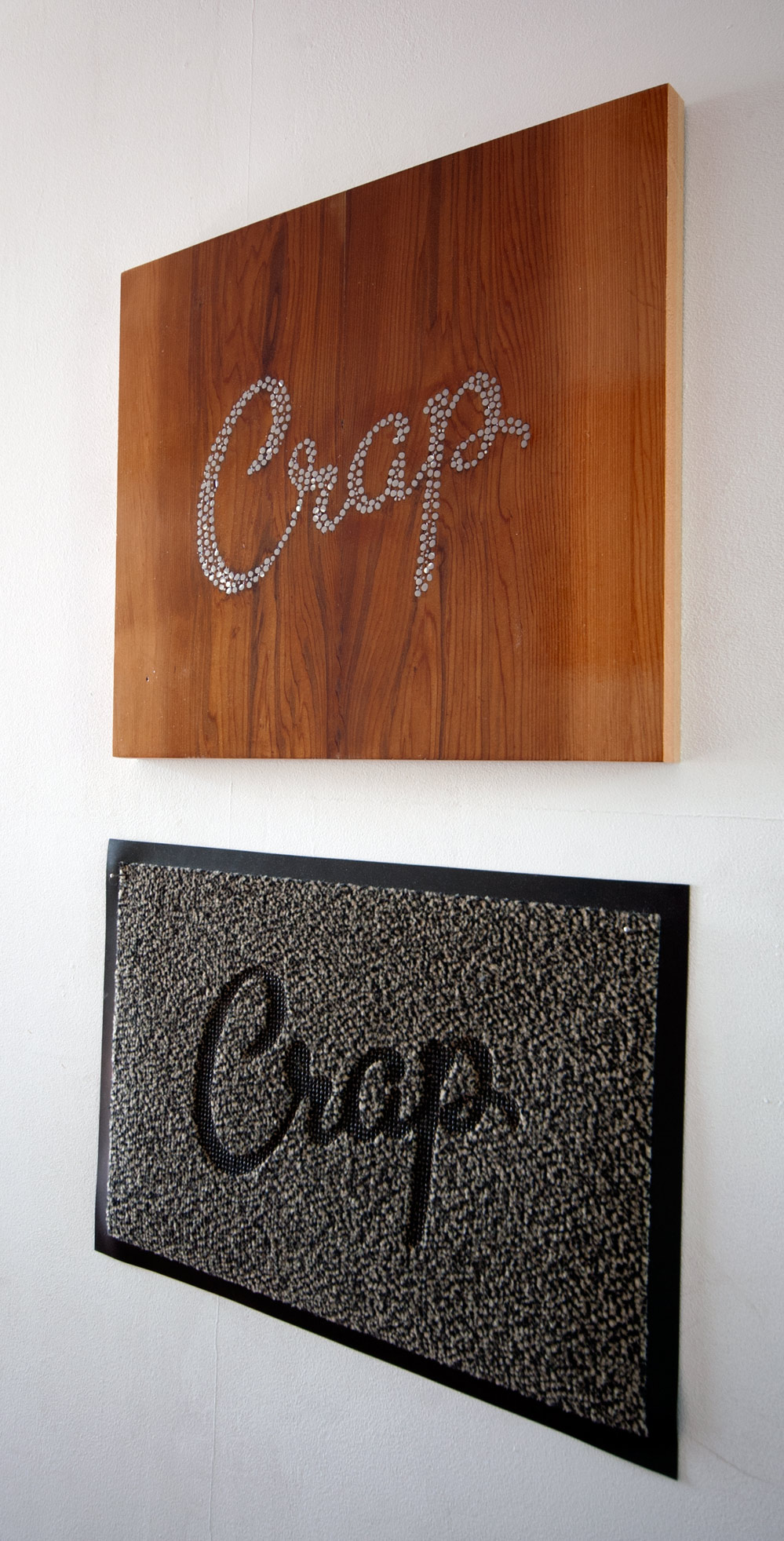 Save