Floating magazine screen; roomdivider and vertical drawing table
It dampens acoustics too. This made to measure magazine screen can be used in two ways: Hang it against the wall as an updatable (and readable) wallpaper or float it from the ceiling in the middle of the room to make a roomdividing magazine screen. It hangs like a swing and can't be pushed over while cleaning the floor. Waiting customers can grab a magazine to read. You make and change the appearance of this screen. This aluminium and stainless steel grid is called Cover.
A grid that makes a unique roomdivider, styled by yourself.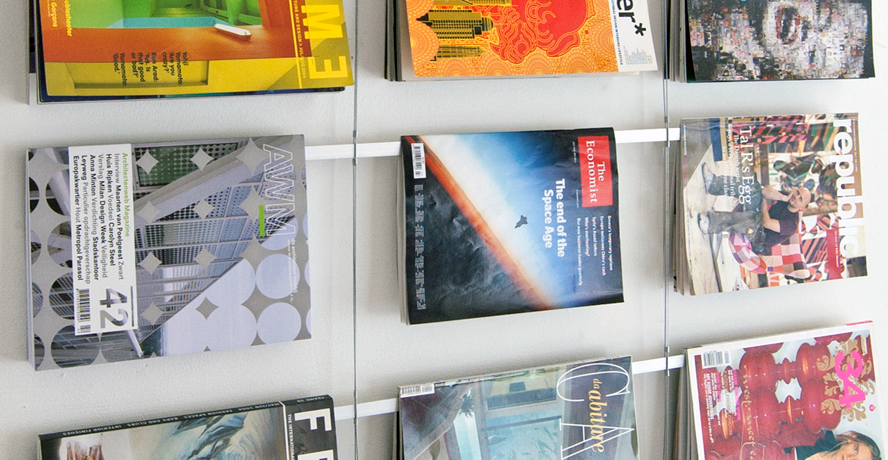 Hanging magazine screen Cover
The price you can calculate with is: €140 per square meter for a made to measure screen, installed on the spot. Wall to wall, ceiling to floor if desired. Send me a photo and we'll set a price and a date. The minimum size is 3 magazines; 100 cm wide. For offices, shops, restaurants and private homes too.
Read more about the origin of this idea here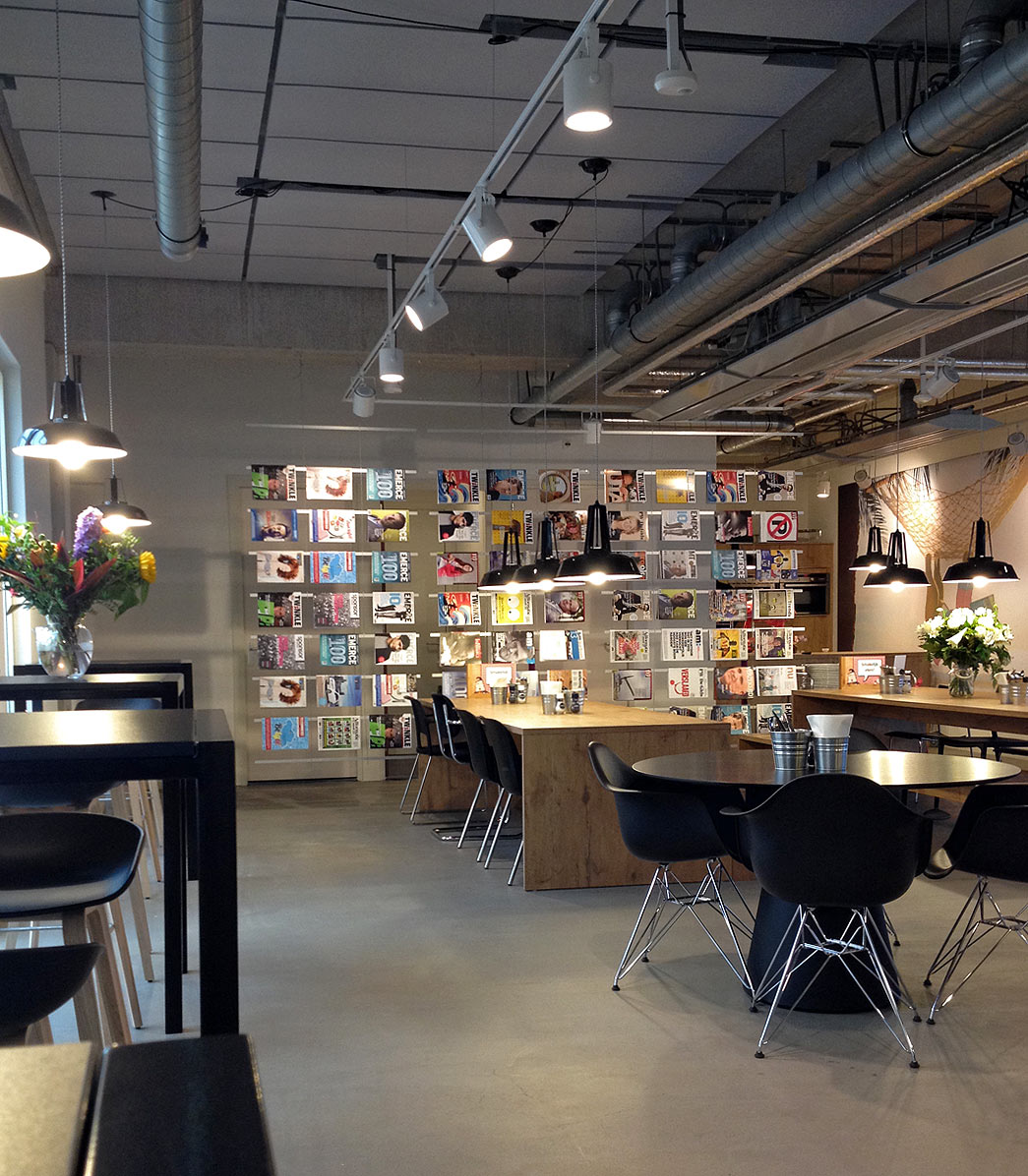 Previous customers:
Sanoma, WTC Rotterdam, HoyHoy, Mirabeau, Aegis media.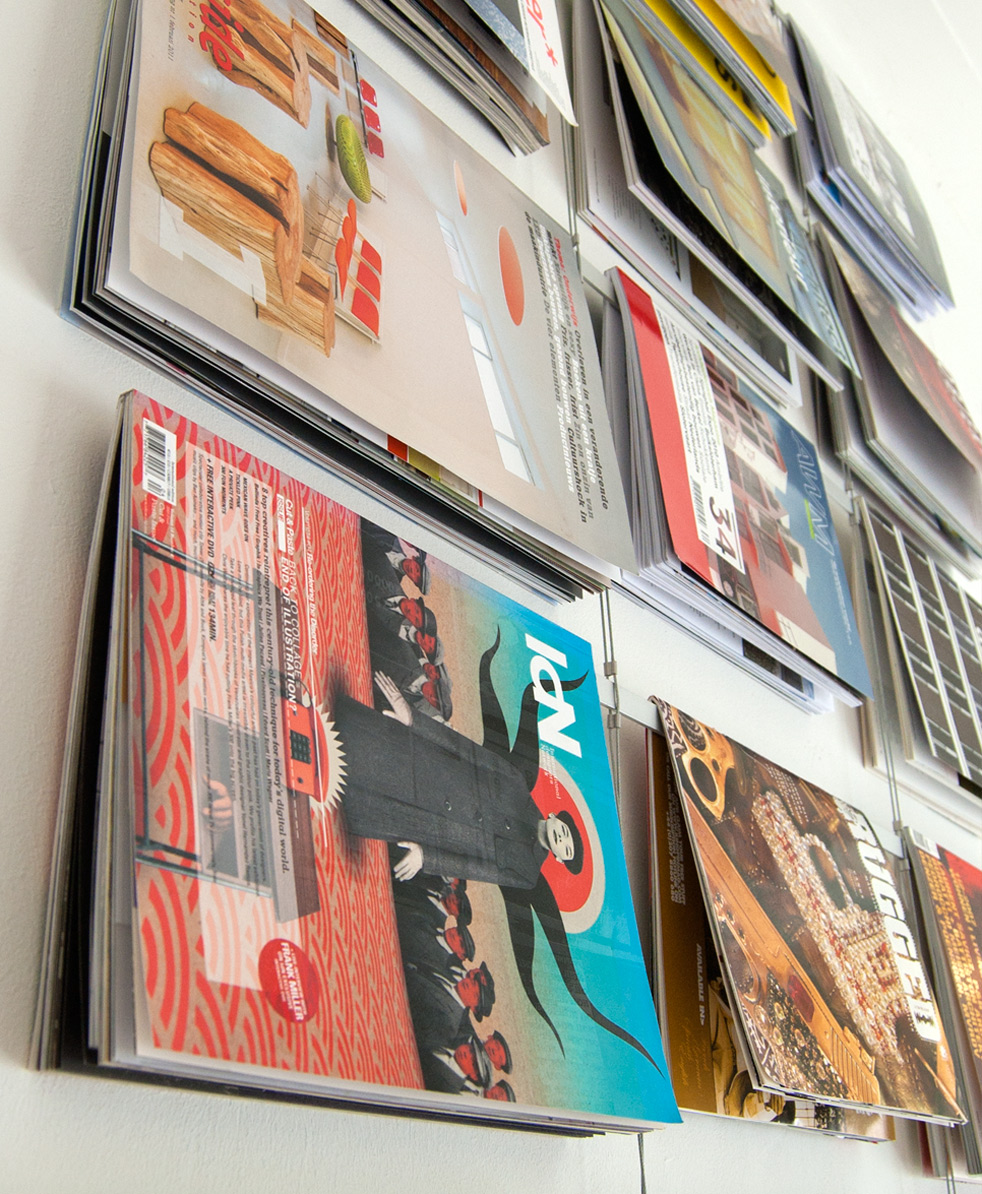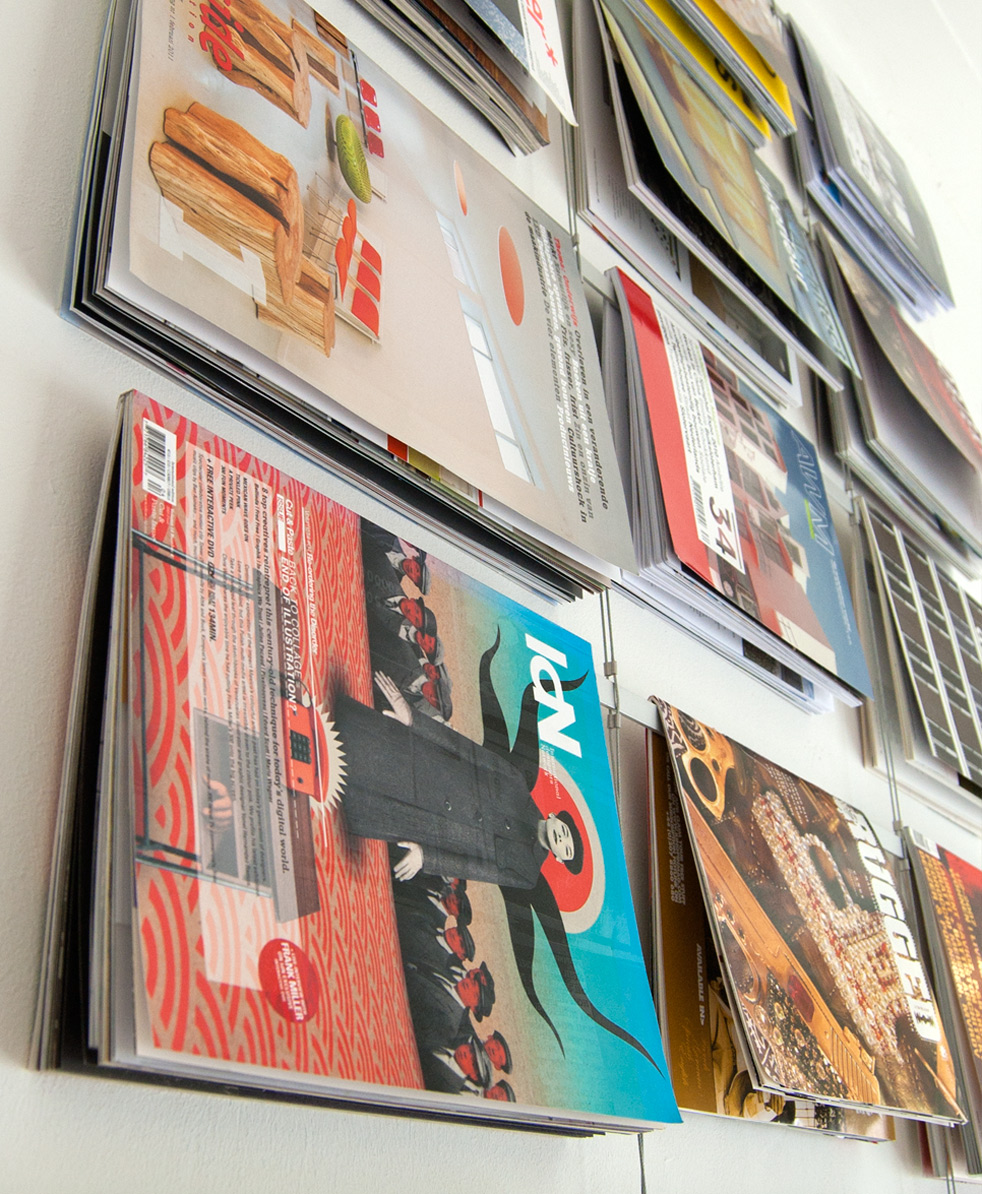 Save