Elegant partition: beaded curtain
---
Industrial beaded curtain
This beaded curtain can be a door, a wall, a curtain hiding a cabinet or a roomdividing screen. After taking something from the cabinet or walking through this screen, the beaded curtain swings back into place.
Ideal for elegantly hiding a wardrobe, open closet, pantry or kitchenette.
Acoustic wallpiece
If acoustic foam is placed behind this curtain, it becomes an acoustic installation; a dampening wallpiece. A very affordable and elegant acoustic solution.
---
Background
"Please redo this cabinet wall"  That was the clients first question. After some talking it turned out the client basically didn't like the cabinet doors, the cabinet wall itself was very useful.
This assignment made me discover this very versatile material. I took off all the cabinet doors and mounted a made-to-measure semi-transparent version of this 'beaded' curtain. The ugly cabinet wall turned into a very attractive 'item'. You can sort of see through the curtain, take something out of the cabinet, after which the wall of beads swings back into place.
Client quote:
Our new home had an ugly but very useable cabinet wall. We asked Mark for advice and he came up with this creative solution. We expected a costly custom designed cabinet, this works and looks a lot better and it cost a lot less. We are very happy with MJM's design solution. Carin van Empel, Haarlem
---
Cabinet cover
Another example of a made to measure beaded curtain. Functional and attractive.

---
Weather, dog, child and water proof
The beads can be used as a vitrage, partition, dressing rooms and even a shower curtain.
I can design a pattern, with the colours mentioned below, that mixes well with your interior.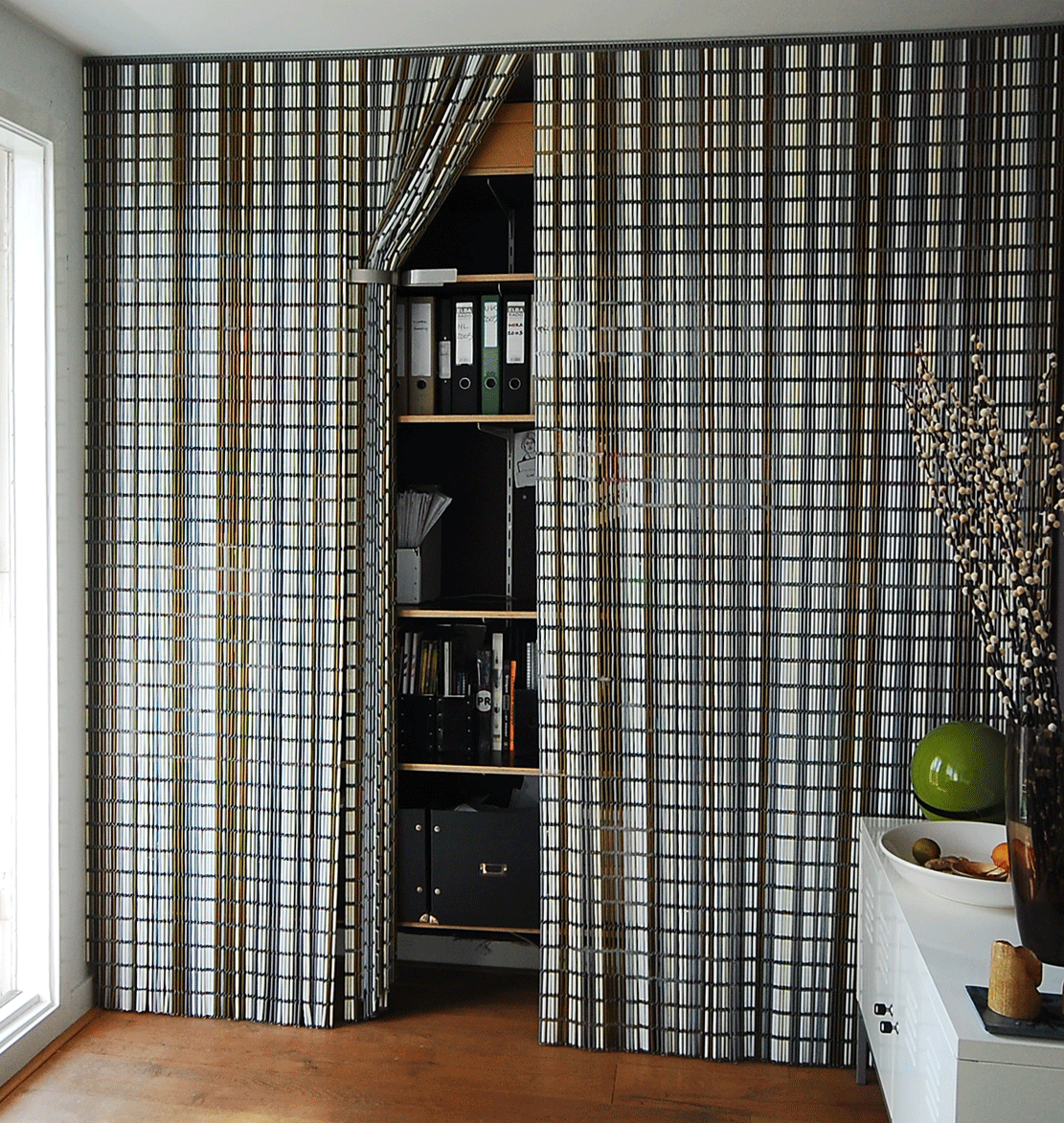 ---
Options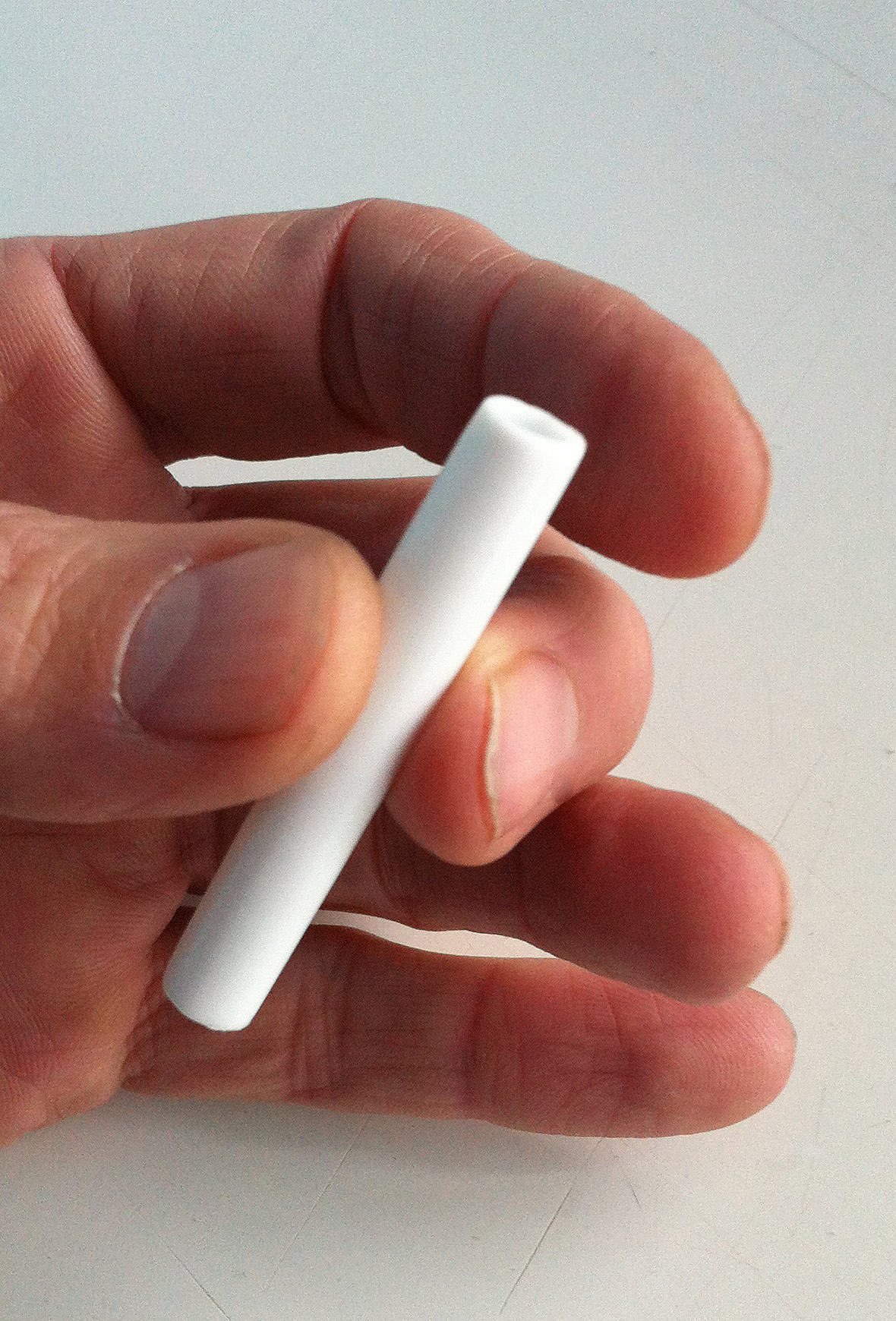 These are the available colours. The curtain can be made in a straight or staggered pattern. All options cost €90 per square meter. (with a minimum of 4 m2) including installation, ex VAT.

---
Beaded curtain dressing rooms
This dressing room design led to the client (fashion boutique Festen) asking me to design the rest of the interior and company logo.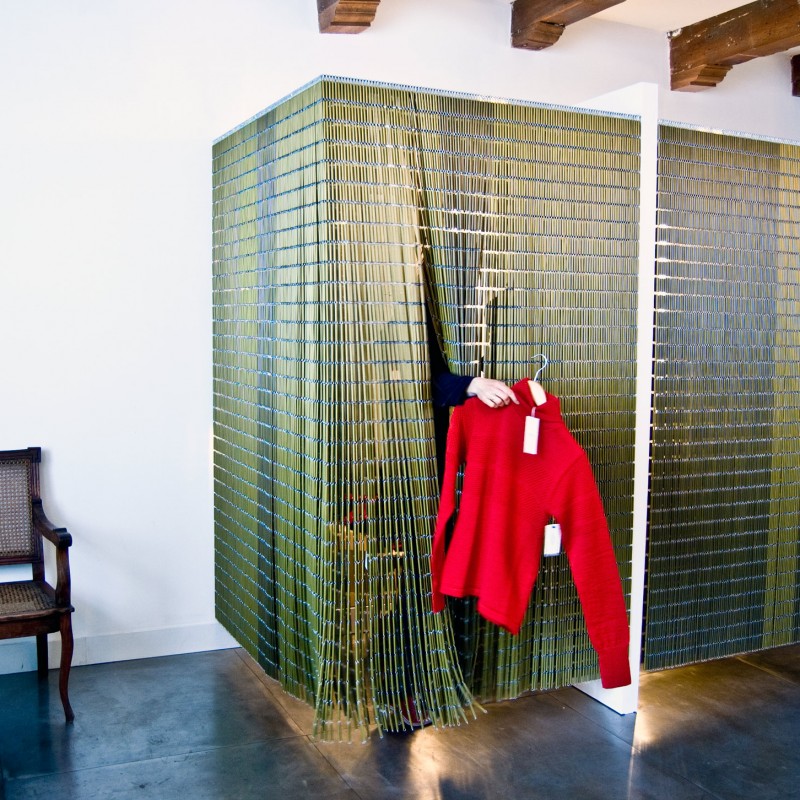 ---
Order information
Contact me for more information or a pricequote on a wall-to-wall and floor-to-ceiling installed partition. Feel free to make an appointment for an informal first meeting.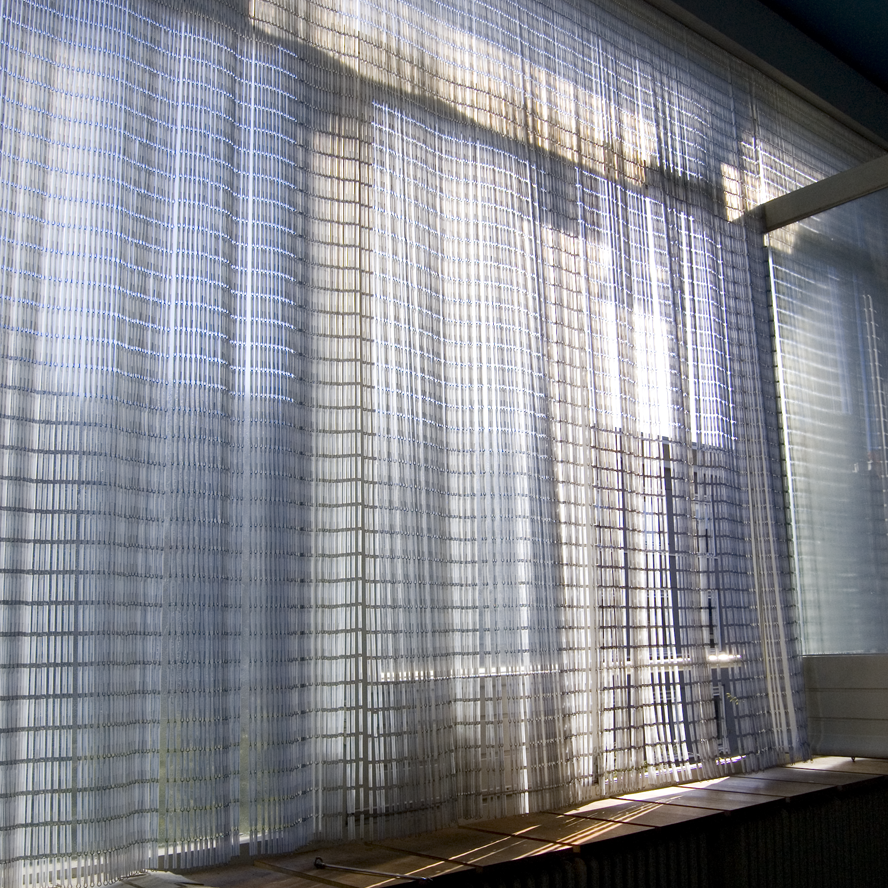 ---