Graphic design for Bikram Yoga Amsterdam
BYA asked me to make their logo when they were opening the first Bikram chapter in Amsterdam. They liked the graphic design for the logo very much and asked me to design their leaflets, posters, stickers and website too. That led to me making the shop exterior and lettering for their first school.
Graphic design for print led to spatial design for the school
This assignment began to overlap with my other activities (see: www.mjmeerdink.nl ). I love it when that happens. BYA asked me to think about the interior for their second school. I designed a glass wall, a steel sign, all sorts of printwork. I sprayed custom 'no smoking please' lettering on their doorstep to finish it off.
BYA's 'corporate' identity is solid, in every way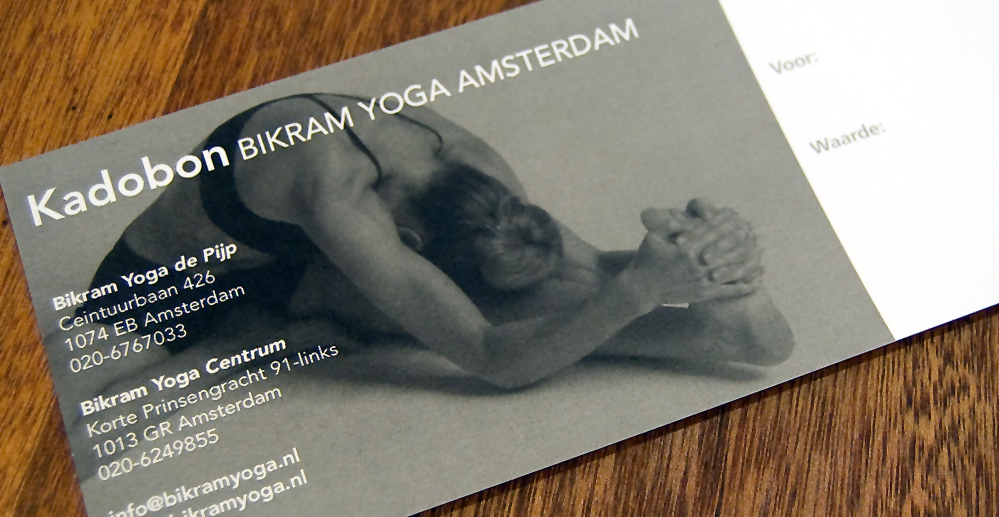 Because they didn't go design shopping. And they didn't have to because I am such a versatile guy..